Warning
: Invalid argument supplied for foreach() in
/home/nclexion/public_html/wp-content/themes/jnews/class/ContentTag.php
on line
47
Miss any of the news affecting the profession during August 2020? Catch up with our monthly summary of the main nursing headlines, as reported by Nursing Times. 
Thousands of nurses march for pay equality in UK day of action
Up to 20,000 nurses in face masks and waving homemade placards took to the streets in more than 30 different UK locations on Saturday 8 August to demand a pay rise.
The aim was to create a "sea of blue", with participants encouraged to wear clothing and a ribbon in the NHS colour.
The national day of action was organised by NHS Workers Say No, a grassroots campaign group made up of nurses and midwives, in partnership with Nurses United.
The movement was sparked by anger over the government's decision to exclude nurses and midwives from a recent public sector pay deal for other professions.
In less than a month, the group's Facebook page gained more than 79,000 members. Under current plans, pay for nurses and other NHS staff on the Agenda for Change contract is not up for review until March.
However, campaigners are calling for negotiations to start early and for a 15% wage increase to be implemented before the end of 2020. The NHS Workers Say No group does not yet have any official union affiliation on a national scale.
But the ambitions of the campaign are backed by the main unions representing nurses including the Royal College of Nursing, Unite and Unison, which are lobbying the government for an early wage increase for their members. Further demonstrations took place on 19 and 26 August.
RCN council chair resigns amid presidential election debacle
The chair of the Royal College of Nursing's council, Dee Sissons (above), resigned last month in the wake of the suspension of the college's presidential election and the disqualification of two candidates. The council's vice chair, Richard Jones, also stepped down due to health reasons.
Finalists revealed for the 2020 Nursing Times Awards
The nurses, teams and organisations that have made the final shortlist for the 2020 Nursing Times Awards have been announced. During a challenging year for the profession, we were honoured to hear your stories and read your entries to the 2020 Nursing Times Awards.
Concerns at dismantling of public health body in midst of Covid-19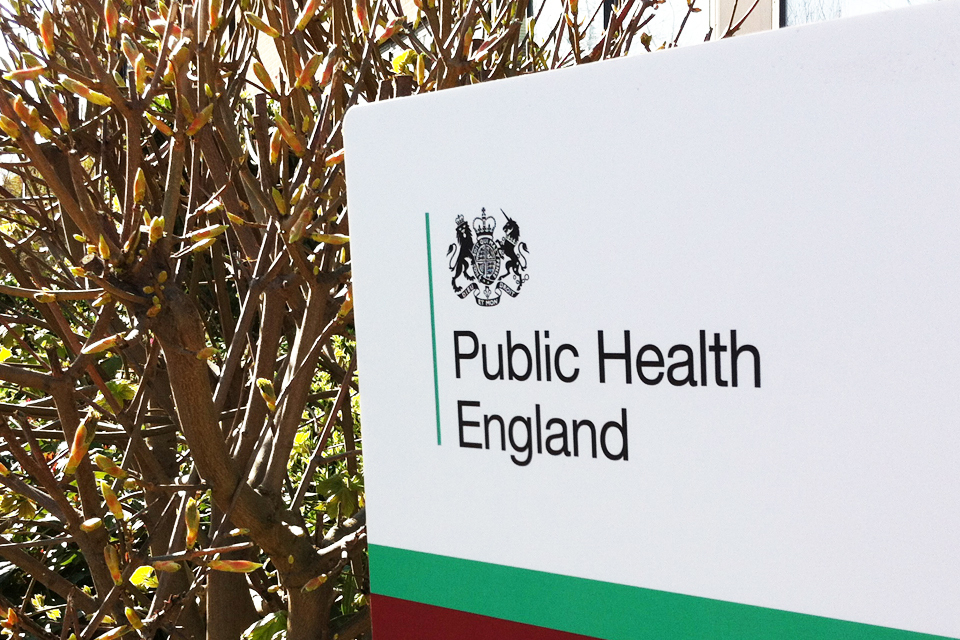 The government controversially confirmed that Public Health England was being replaced with a new UK-wide body, sparking concerns about the timing of the move and the future of some of its functions. A new organisation focusing on public health protection and infectious disease capability was being set up, said ministers.
Nurses feature in M&S campaign to raise funds for NHS charities
Four NHS nurses from around the UK have been chosen to front a major campaign by Marks and Spencer to both thank its customers for supporting health service charities and help further boost donations. It will help raise funds for the umbrella organisation NHS Charities Together. The four are Zoe McDonald, Mhairi-Jane Ramage, Suzanne Vickers and Raymond Atienza-Hawkes (above).
Nottingham nurses celebrate international award for excellence
A children's hospital in the Midlands has been acknowledged internationally for its efforts to enable nursing excellence. Both Nottingham Children's Hospital and Nottingham Sexual Heath service have achieved Pathway to Excellence accreditation from the American Nurses' Credentialing Center.
Students accepted onto UK nursing courses up 13%
The number of students accepted onto nursing courses across the UK has increased by 13.2% compared with the previous academic year. Data released on A-Level results day, showed that 24,750 people have been accepted onto nursing courses, up from 21,870 at the same time last year.
Nurse-backed stoma plan seeks to cut costs and improve care
Senior nurses in Scotland are seeking to establish a national approach to stoma care to end variations in practice. A report commissioned by the Scottish Executive Nurse Director group was published in August.
Pay recognition for Northern Irish student nurses who joined Covid-19 frontline
Final-year nursing students in Northern Ireland who worked during the Covid-19 pandemic will continue to be paid at band 4 until they register in recognition of their "valuable contribution", said health minister Robin Swann.
Honey 'better' than usual care for easing respiratory symptoms
Honey is better than usual care for easing upper respiratory tract symptoms, especially cough, according to a review by researchers from Oxford University. It provided a "widely available and cheap alternative to antibiotics", they said.
Warning of Covid-19 burnout risk among female health staff
Covid-19 is taking a "significant toll" on women working in health and social care, a survey by the NHS Confederation has revealed, with 72% of respondents believing their job was having a greater negative impact than usual on their mental wellbeing, while 52% said the same for physical health.
Majority of care home nurses felt mistreated during Covid-19 peak
Four-fifths of care home nurses would assess their experience of working during the coronavirus pandemic as "very negative", according to a snapshot survey. During May and June, the Queen's Nursing Institute polled its UK Care Home Nurses Network on how they were coping with the crisis.
Nurses launch new mental health charity to support peers
A group of nurses and midwives has set up a charity with the aim of providing peer support to colleagues across the UK in times of stress and difficulty. Nurse Lifeline will provide a 24-hour helpline.
A&E nurses offered 'game-changing' rest pods to boost wellbeing
Oxford University Hospitals NHS Foundation Trust has installed specialist "rest pods" and chairs to allow its accident and emergency nurses to take short power naps and "decompress" on breaks.