If you are struggling to pass the NCLEX, if you are a repeat test-taker, or if you don't know where to begin to study for the NCLEX, my NCLEX Strategies for Success program is PERFECT for you!
Over the years, I have helped HUNDREDS of individuals develop test-taking strategies that have improved their critical thinking skills, reduced their test-anxiety and increased their confidence to pass the NCLEX and earn their nursing license – and I can help you too! My NCLEX Strategies for Success program focuses on learning how the test is designed, how to study for the exam, and how to develop test-taking strategies that will help you improve your scores when practicing answering NCLEX questions. You see, when you have a systematic approach to answering questions the same way every time, your ability to arrive to the correct answer improves significantly, which will help to alleviate test-anxiety and eliminate the fear of not knowing enough information.
One thing that I can say with certainty is that you DO NOT need to know everything you learned in nursing school to pass the NCLEX! What is more important are the concepts and principles that guide nursing practice and clinical decision making. It is knowing the roles, responsibilities and LIMITATIONS of the nurse. It's knowing how to shift priorities, make safe decisions, and respond to a variety of situations while remaining focused on caring for the patient. These are the things that will help you pass the NCLEX – NOT remembering every single drug, disease, diagnostic tool or piece of medical equipment.
I don't know about you, but once I graduated nursing school – I did not want to enroll in a review course that felt like nursing school all over again! That's why I decided to focus on strategies to help you pass – not subjecting you to more boring lectures that focus on content that you very well may not even see on the NCLEX!
So if you are ready to develop the skills necessary to PASS the NCLEX, then I welcome you to stop wasting time and sign-up for the NCLEX Strategies for Success program today!
If you have any questions, feel free to shoot me an email, or schedule an inquiry call with me – I'd love to speak with you.
I look forward to helping you develop strategies for NCLEX success!
See you soon!
-Damion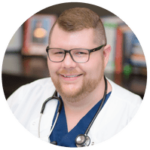 P.S. – Since you took the time to read this entire article, I can offer you a 15% discount for the program! Just use the coupon code passnclex15 at checkout! 
The post Help! I failed the NCLEX® – What Now? appeared first on The Nurse Speak.